15/02/2018 –
Fairs&Events
New in Poland: Fashion for Kids
One of the two leading Central and Eastern Europe's exhibition centres, Targi Kielce, is to hold a new expo in Poland: Fashion for Kids, 28 to 29 June.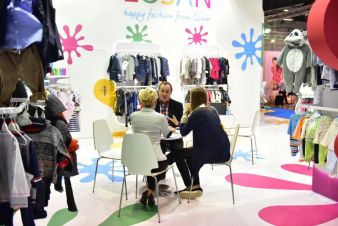 One of the two leading Central and Eastern Europe's exhibition centres is to hold a new expo. The child products and services business sector's Kids' Time Expo has become a household name, now it is time for Fashion for Kids Exhibition. The event is held from 28 to 29 June 2018 in Targi Kielce. 
The expo which is to make its debut is dedicated to the broadly defined children's textiles industry. The exhibition is therefore the showcase for new clothing collections complemented with beddings, pillows, blankets and a whole array of other textile products for the youngest. The new expo welcomes exhibitors from all corners of the world - children's clothes stores (stationary and on-line), merchants, wholesalers, sales representatives, designers, developers.
Expo manager Aldona Matla comments, "This inspiration came from the textile-industry representatives; this business-sector has been rapidly developing and therefore needs additional business space. Fashion for Kids is therefore a perfect business-opportunity, the platform to establish contacts and relations between companies."
The expo programme abounds with a whole array of interesting events; in addition to presentations and demonstrations, the agenda induces many meetings designed to exchange experiences with the industry's best specialists.